Location:

Shenandoah Hall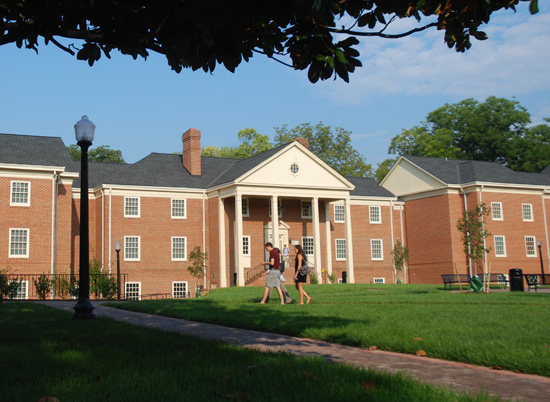 Learning Objectives
Students who participate in the Arts & Culture Living Learning Community will:
Explore the role of the arts (visual, verbal, performance, etc.) in the Roanoke College community and in our individual lives via participation and attendance at campus events
Develop their understanding of the arts and their relationship and impact on culture through discussion, reflection, or hands-on experiences
Create a community which fosters and supports creativity, freedom of expression, and collaboration of different artistic forms
More about the Arts & Culture Living Learning Community
The Arts and Culture LLC is the newest LLC on campus. We welcome any student who is interested in exploring the arts or cultural omnivores who want to expand their knowledge and experiences. The purpose of this community is to provide a supportive and dynamic environment for better understanding of the relationship between arts/culture and both our individual lives and the community at large. We will define the LLC priorities and activities as a group each semester, but possibilities range from improving personal understanding of a technique, process, or media; to discussion of ideas identified in either our own work or in materials encountered in performances, field trips, workshops, readings, film, or exhibitions; to creation of collaborative projects that bridge disciplines. Through dialog and participation, the group plans to provide a forum to encourage awareness and engagement in the arts and culture in the world around us. We are open to more ideas and want your participation in making this LLC a dynamic and engaging community space.
Click here for application. Apply by March 30,2015!
Advisor:
Professor Kate Shortridge, Associate Professor of Fine Arts
Qualifications:
must be in good standing with the College
minimum GPA of 2.0
must not be on any type of disciplinary probation (or seek approval from the advisor)
For further information, please contact:
Kate Shortridge, Associate Professor of Fine Arts
309 Olin Hall
540-375-2376