Alumni
Your other family
Wherever you go, you can count on fellow Maroons. Friends in a new city. Experiences to share. Networks to tap. Like a family, Maroons are there for one another and the College. We recruit, mentor and give back. Like family, we're in it for life.
Come hang out with us
Join us for the annual chapter reception in Southwest Virginia.
Date | Time: Thursday, August 20, 2015 | 6:00 PM
Location: Abingdon, VA
Mark your calendar!
Date: April 8 - 10, 2016
Location: Roanoke College
We need you more than ever!
Watch Video
Roanoke has never been in a better position to build on current strength to secure its place among America's top colleges. With the momentum of our success, we launched a campaign to enable the college to outdo the expected like never before. Learn about
Roanoke Rising
.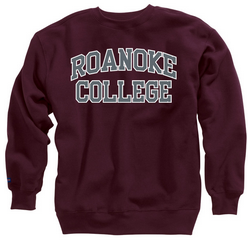 Wear it with pride
At the beach, on a run, around town—Maroon gear spreads the word-Roanoke is a great school!